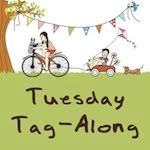 I was just doing the ironing, and working out what to wear tomorrow. Autumn is tricky, because it's cold in the morning, and then warm in the afternoon. It's too warm for boots, but is it cold enough for tights? Well I popped over to
polyvore
to create a version of the outfit I've chosen for tomorrow.
Pink and Preppy
by
Wendy Sice
featuring
Vivienne Westwood Shoes pumps
These pieces are more glamorous than the ones I'm going to wear, but the idea is the same (and
my
shoes are not so high!)
It will be 24 degrees in Perth tomorrow, so I'll be wearing tights too!
Check out
polyvore
to create one of your outfits for this week. It's fun!