I've been MIA lately, because I've been madly crafting away, with the intention of reopening my etsy shop again very soon. Not ready to show any sneak peaks yet...
So, to keep me in the loop, without having to think about taking photos and such, I'm going to play along with the 30 Day Challenge I found over at
Life of an Artsy Mom
. As it's the first day of August I thought I'd start today, and see if I can keep up with it all month! Here's the Link if you want to play along, or see other people's journals: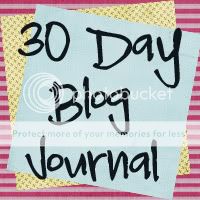 So here goes:
Day 1's challenge is to share your

Favourite Song
. I have shared favourite songs before and you will find them at the music link on my blog. But as for what I've been listening to lately, here are my two favourites:
Lily Allen - The Fear: LOVE her sweet voice, and the pretty things in this video, like the retro caravan, the wrapped up Georgian mansion, balloons, presents, dressing table, English garden, autumn leaves. The song has a sweet, catchy tune, and although she might swear a bit, I admire her honest lyrics. Her Fear CD is on high rotation in my car.
The Fear video
Lily Allen
MySpace Music Videos
Another girl I just adore is Demi Lovato. She has a huge vocal range, and is only about 16! Love this song, Don't Forget, and constantly play her CDs.
Now it's your turn!